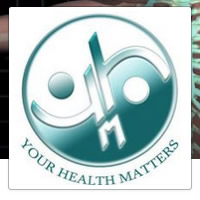 Group Practice since 1977
63 Warrener Street
Corner of Nerang-Broadbeach Rd
Nerang - Gold Coast
Exit 71- East side of the M1

Monday to Friday:
8am - 5:30pm
Saturday:
8am to 4pm...ish
55273001 or 55273002
Clinic Modalities:
Chiropractic, Osteopathy
Acupuncture and TCM
Nutritional Biochemist,
Naturopath, Herbalist,
Massage, Physiotherapy,
Integrative and Complementary
Traditional Medicine
Trigger Point Dry Needling
---
Regenerate and rehydrate
while you sleep with
patches using the best facial acupuncture points.
Anti ageing without the chemical consequences.
Experience the intensive
Qi Beauty Magnetic Facial
in our Gold Coast salon.
Enquiries:
5527 3001
---
Websites: