Article: Paediatric, Infant, Juvenile and Adolescent Treatment
Article by Peter Pedersen
Where and when does proper health care start?
Health Begins Before Birth!
Some chiropractors would claim that children benefit from chiropractic care before they are born, when their mother receives prenatal chiropractic treatment.
This article is not a sales pitch to sell the benefits of some or another treatment...If you have been told that you can't have a healthy baby until your spine has been realigned, maybe it's time to get a second opinion!
A healthy diet, proper exercise, a stress-free environment and a nervous system that is functioning at 100%, help prepare for a happy, healthy baby. We don't live in a perfect world, things happen that we would rather not. There are simple and safe corrective techniques to help your baby to develop and thrive as nature intended.
The birth process can be a beautiful, perfect and resonating experience. It can also be one of the most traumatic events of our lives. We prepare, do the classes and all the prep and we all, always, hope for the best! When things don't go according to plan, maybe a forceps delivery or a difficult shoulder...even natural birthing methods can stress a still developing nervous system. So, the big question is...can this result in, be the cause of, a newborn's health complaints.
Colic, reflux, unexplained crying, restlessness, failure to thrive, poor appetite, breathing problems and (some) allergic reactions have been, anecdotally, attributed to "birth trauma" or to "nervous system dysfunction" supposedly caused by a malfunctioning spine.
We are not talking about "bones out of place", (that simply does not happen), but the development process, the natural, reactive and responsive process that defines healthy human development...sometimes it may need a helping hand.
Osteopathy techniques are modified to fit a child's size, weight, and unique spinal problem. No force is used. The procedures are more of a stimuli than a manipulation. It is a matter of turning on the appropriate responses. Many times, when babies are brought to us, we decline to treat and advise parents that their child is developing normally. Sometimes it is just a matter of time. When we do find the need to treat, parents observe that treatment "looks like massage"...indeed, it really is! We teach parents how to massage (treat) their baby, we don't bring baby back for lots of treatment...so simple! We have clinic records of all "our" babies, over 2,500 that we have treated and our records show that one or two treatments can have a profound effect on the health of the developing child. By the way, it is our policy to offer a free exam and treatment for the newborn babies of our patients. It is our "Welcome to the world".
As children grow, develop and become more active...accidents can happen. Falls and bumps can have a consequence, if your GP says that no injury is evident, but you still suspect a "problem", we can check for you. We will never treat without reason, and treatment that we provide is very gentle...no forceful manipulations. We never, ever...manipulate a child's neck! A little massage or myotherapy, some stretching or reflex work, that's all it takes.
Please don't close your mind to the possibility of improved health, improved function, through the minute corrections that we can make to the most vital, neuro-musculo-skeletal system. Not preaching a doctrine, just alerting to the possibitity that injuries can result in negative outcomes.
Our one regret is that we don't see enough children. You take them to the dentist to check their teeth, how about the spine and their posture? How about their feet and lower limb biomechanics?
Proper spinal hygiene is an important key to better health.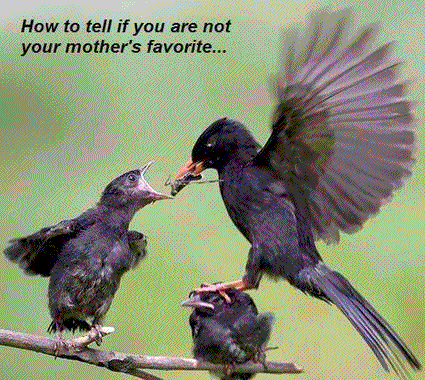 Article by Peter Pedersen