Article: Paediatric, Infant, Juvenile and Adolescent Treatment
Article by Dr Peter Richard Pedersen
Where and when does proper health care start?
Health Begins Before Birth!
Children benefit from osteo-practic care before they are born, when their mother receives prenatal osteo-practic checkups. (Don't feel bad if you didn't, just get baby checked as soon as you can, and while you are there, get looked at yourself.)
A healthy diet, proper exercise, a stress-free environment and a nervous system that is functioning at 100%, help prepare for a happy, healthy baby. We don't live in a perfect world, things happen that we would rather not. The simple and safe corrective techniques that we employ help your baby to develop and thrive as nature intended.
The birth process could be one of the most traumatic events of our lives.
Even so-called "natural" birthing methods can stress a still developing nervous system.
The resulting irritation can be the cause of many newborn health complaints.
Colic, reflux, unexplained crying, restlessness, failure to thrive, poor appetite, breathing problems and (some) allergic reactions can often be traced to 'nervous system dysfunction' caused by a malfunctioning spine.
We are not talking about "bones out of place", (that simply does not happen), but the development process, the natural, reactive and responsive process that defines healthy human development...sometimes it needs a helping hand.
Osteo-practic adjusting techniques are modified to fit a child's size, weight, and unique spinal problem. No force is used. The "adjustments" are more of a stimuli than a manipulation. It is a matter of turning on the appropriate responses. Many times, when babies are brought to us, we decline to treat and advise parents that their child is developing normally. Sometimes it is just a matter of time. When we do find the need to treat, the results can be astonishing, parents often report that their child seems healthier than ever before, more alert. We have clinic records of all "our" babies, over 2,500 that we have treated and our records show that one or two treatments can have a profound effect on the health of the developing child. By the way, it is our policy to offer a free exam and treatment for the newborn babies of our patients. It is our "Welcome to the world".
If we can't help, we will not waste your time, your baby is too precious for wishful thinking, but if we can help...if it is a biomechanical, structural or functional problem, let us help. The greatest tragedy in infant health care is neglect, but often it is disguised as over-treatment. The tonsills and appendix were once regarded as disease opportunities, and were removed without reason. Circumcision was once a standard procedure, antibiotics used to be the treatment for everything that raised temperature and anything that didn't.
Please don't close your mind to the possibility of improved health, improved function, through the minute corrections that we can make to the most vital, all-controlling, central nervous system.
Many spinal problems seen in adults begin in childhood.
Our one regret is that we don't see enough children. You take them to the dentist to check their teeth, how about the spine? How about their posture? How about their feet and lower limb biomechanics?
Proper spinal hygiene is an important key to better health.
Nervous System Interference
Hyperactivity, learning disorders, bed-wetting, and other health problems may be the result of nervous system interference or malfunction caused by spinal-related problems.
Appropriate chiropractic/osteopathic care can help locate and correct these problems and restore normal spinal and nervous system function.
Tubes in their Ears
Preschools and day care centers are often breeding grounds for a variety of childhood diseases. Weakened by undetected and uncorrected structural conditions, many children suffer from chronic ear infections and other so-called 'normal' childhood diseases.
Sadly, instead of using conservative chiropractic/osteopathic care to help normalize their children's own natural defenses, many parents are advised that the only solution is a makeshift, man made drainage system!
Fewer Colds
Parents of children who receive regular chiropractic/osteopathic care often report that their children seem healthier than other children and get fewer colds and other childhood diseases. A nervous system that is functioning properly, free from unwarrented interference, helps ensure that the immune system and other systems of the body can function optimally.
The Cause of Many Adult Problems
There is a relationship between physical, mental, and emotional growth that cannot be overlooked.
When childhood damage to the spine is ignored, it shows up years later, creating health problems.
Aside from pain, which may or not be present, uncorrected spinal problems prevent your pre-schooler from enjoying his or her fullest health potential.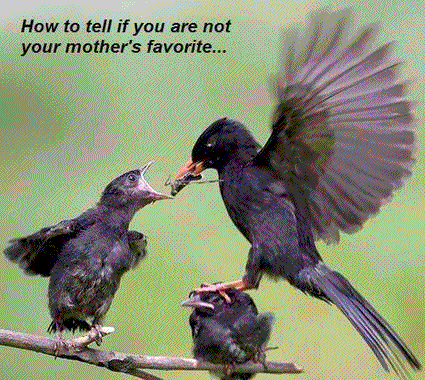 Article by Dr Peter Richard Pedersen